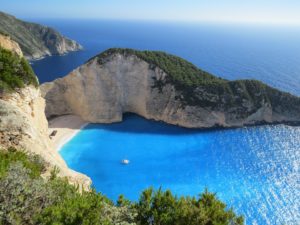 If you're planning an international vacation, how about a stop in Santorini? Also known as Thera in Greek, the island exudes an air of tranquillity, beauty and elegance with so many things to see and do.
It is estimated that around 1.5 million tourists visit there every year. Here's what you can see and do on the beautiful island of Santorini.
The Red Beach
The island is popular for its beautiful beaches, and there's one that stands out that you should not miss — the famous Red Beach. Red and black volcanic pebbles lay the shores of the Red Beach and steep cliffs provide a picturesque ambience. One of the great places to have a perfect view of the beautiful sunset and sunrise on the island.
The Walks
If you love the outdoors, then you will have a good time on a 9-km walk from Fira to Oia. Roam around Fira and then head north toward Firostefani and Imerovigli until you eventually reach Oia. The scenic views along the way are absolutely wonderful.
The trail past Imerovigli may be a bit rough but this is one of the best ways of hopping from one town after another. This hike generally takes about three to four hours depending on how many stops you make as you reach another town.
Wine Tasting
Enjoy viewing the stunning sunset in Santorini Winery while sipping the island's famous unfortified, amber-coloured Visanto and its crisp white wines. Both of which are made from Assyrtiko, an indigenous grape variety. You will surely have the best wine tasting experience in Santorini.
Outdoor Cinemas
You will also have fun in the outdoorsy style of movie watching in Santorini. Experience watching a film at an open-air cinema in Kamari village as this place has a lot of open-air cinemas, where both locals and tourists alike gather around to enjoy a movie or two under the open sky while sipping cocktails or wine with lots of popcorn.