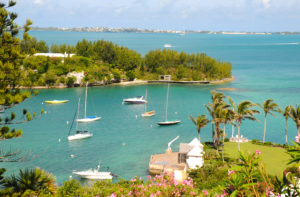 Just because you are visiting the Caribbean does not mean that you are just going to go sunbathing the whole time of your stay. There are a lot of things to do in the Caribbean. You will definitely want to stay longer if you can.
Looking for the best place to spend your dream holiday in the Caribbean? Here's why you should include Bermuda in your Caribbean travel destinations.
Bermuda is known for its elegant cuisine, great golf and superb sailing. Travellers love to visit this archipelago because of its much milder climate, pink-sand beaches, beautiful colonial houses, astonishing blue water, and relaxed atmosphere. It is rich in history and culture and makes the perfect holiday retreat.
If you are going to Bermuda, you should visit the Horseshoe Bay Beach. It is considered the most famous beach on the island. This is a good place for honeymooners and for the whole family. You can also visit Warwick Long Bay Beach, Elbow Beach, and John Smith's Bay as these places are also popular beaches for swimming and snorkelling.
Don't forget to tour the island by going to St George's Island, which is considered the birthplace of Bermuda. You can stay in Hamilton as this is the capital and commercial heart of Bermuda. Then visit St. Peter's Church, St. George's Island Forts, Royal Naval Dockyard, National Museum of Bermuda, Gibb's Hill Lighthouse, Crystal and Fantasy Caves, The Bermuda Aquarium, Museum and Zoo, Masterworks Museum of Bermuda Art, and Spittal Pond Nature Reserve to complete your whole tour of Bermuda.